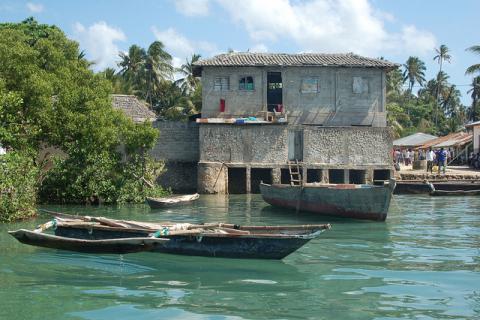 One of the major flows of adaptation funding – consistent with international pledges ‐ will be from Europe (EU and MS) to developing countries. The effective use of this overseas assistance to address current climate variability and future climate change involves additional challenges, set within the wider context.
Objectives
The objectives are to:
Undertake a case study on the economics of adaptation in the context of international development support.
Undertake this work on a real case study example aligned to developing country adaptation flows and analysis.
Consider lessons learned and transferability of the case study to methods and guidance.
Outputs
This task will undertake two case studies, examining the prioritisation of adaptation at the national programmatic and project levels, respectively. The analysis will be aligned to examples of programmes and projects that are likely to emerge from international climate funds. These two areas therefore parallel those adopted in the case studies to be undertaken into Economic Project Appraisal and Policy Impact Assessment.
The first case study will be undertaken in Rwanda, a highly climate vulnerable post-conflict country in Africa. The aim of the case study is to provide an example of mainstreaming adaptation into sector development planning, focusing on economic analysis.
The second case study will be undertaken in Zanzibar, in the United Republic of Tanzania, a small, developing-island, which has areas of high vulnerability to climate change. The aim of the case study is to provide a prioritised and costed action plan.
Deliverables:
D9.1) Review findings: The policy and decision contexts for the defined developing country case studies will be established and documented. (Month 18)

D9.2) Case Study Findings: The economic evaluation of alternative adaptation options in the case study contexts will be reported. (Month 30)

D9.3) Report: Policy recommendations, lessons learned and guidance: Findings and guidance that result from the developing country project/policy appraisal case studies will be reported. (Month 36)